PLF has always considered itself an "Army of Love" because we believe that anytime people band together around a common cause and arm themselves only with love, everything is possible.
The students who have returned to their home villages are mobilizing into teams and speaking with PLF about their plans to render support to the most vulnerable in their communities.
PLF is already doing massive food drops in communities where our students suffer from food security issues. Most of the Uni students are from those villages, coming up through PLF schools there; others are from outlying areas where PLF has no presence. Students who are in the villages where the food drops are happening are key members of the team responsible for unloading food deliveries from PLFHQ, bundling food packets and setting up for non-contact pickups for hundreds of students, every 10 days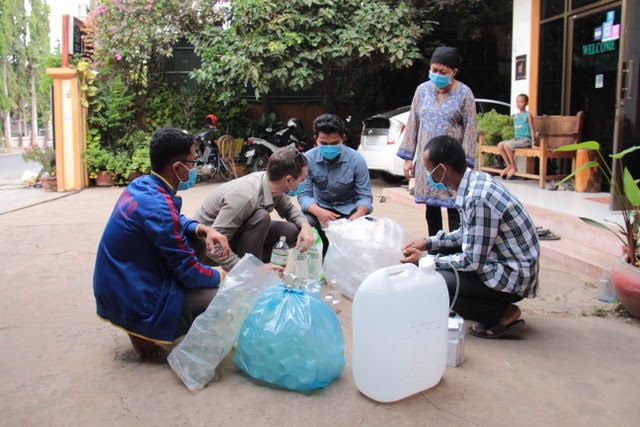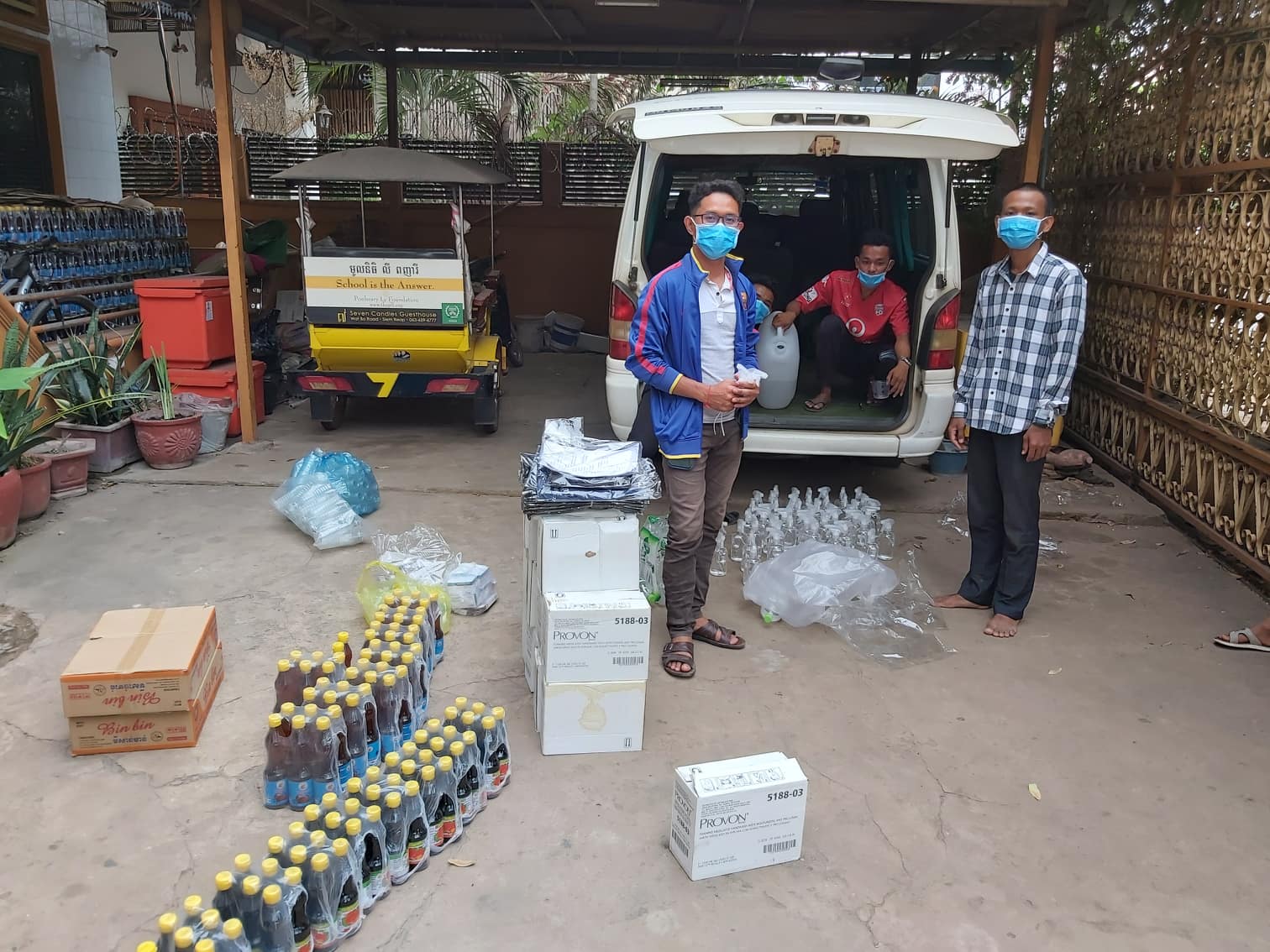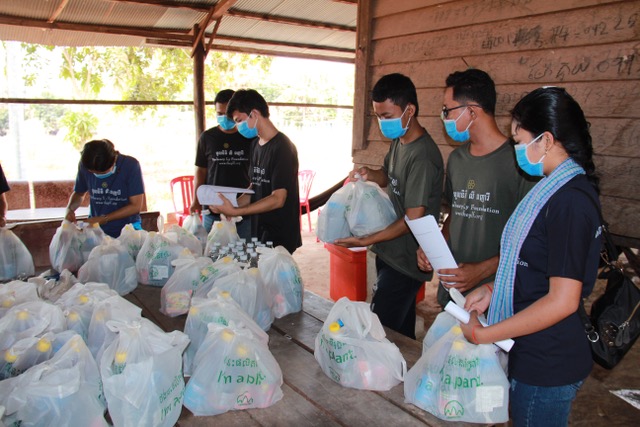 Students in outlying areas where there is no PLF presence have mobilized into teams and are taking on the responsibility of bringing badly needed information and protocols, delivering soap and talking about hand-washing methods, providing a bit of food to those around them who are lacking all those things.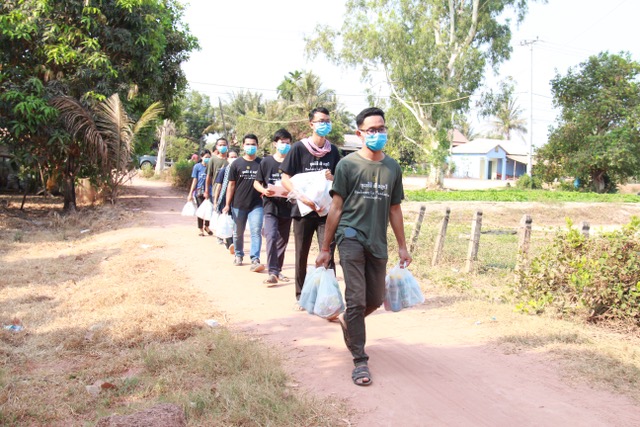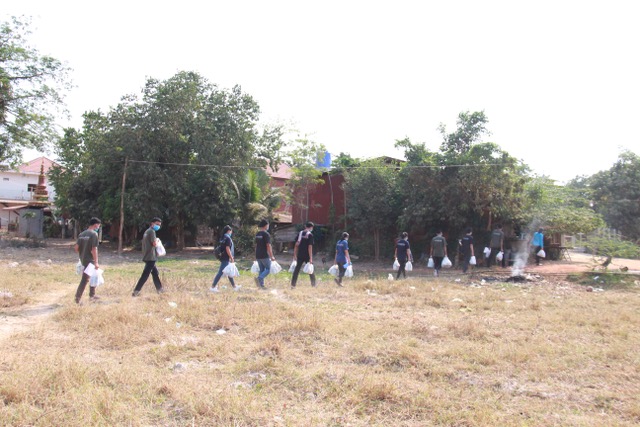 This initiative was first brought to us by our medical students, Sen and Rachhen, who organized the first relief effort in Chhreav. Since then other teams have surfaced and their initiative is gaining traction across little village all around Siem Reap. 
Since the students' initiatives are outside PLF scopes of work, we haven't budgeted or planned for it, but we want to get behind these students as they carry out this critical work in their villages.
We're so proud of our University students and we hope you are too.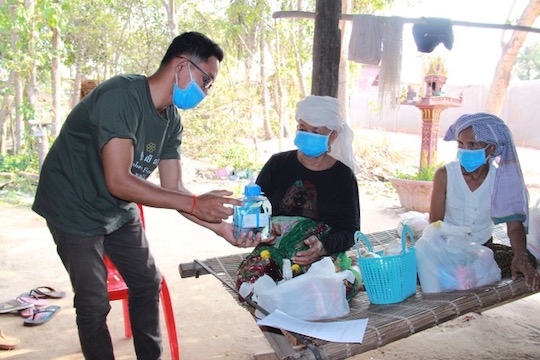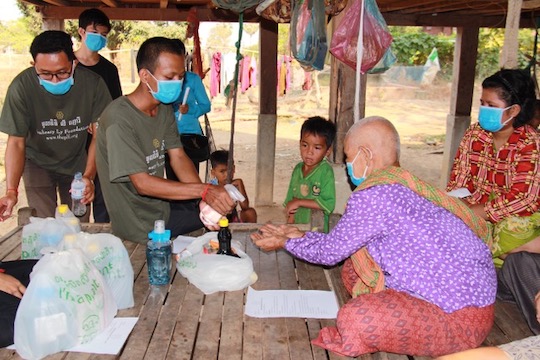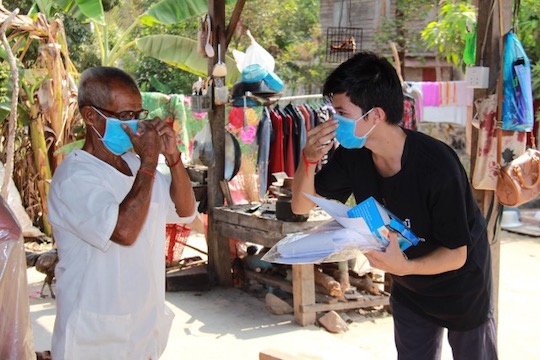 They have returned home, suddenly, without warning. They could have felt sorry for themselves, they could have bemoaned having to shift gears like that. They could have cried about losing their living stipends for a while. They could have been angry and frustrated about this break-in momentum and having to stretch their time in school out indefinitely. They are none of these things.  Instead they are focused on helping others, they are utilizing all forms of social media to mobilize in their community and communicate between teams. They need resources.
Let's get behind them. This is exactly what needs doing by exactly the people who should be doing it.
Each initiative will 40-50 families involved. There are currently 4 initiatives but there could be more if we can support them.
Food/Hygiene Packs cost about $8.50 each for a family. Even buying ONE helps.
Categories of giving
$8.50 Food Pack for one family
  $42.50 Food Packs for 5 families
    $88.50 Food packs for 10 families
        $400 Food packs for one entire drop