With more than two million visitors per year, Siem Reap has a great demand for computer-literate workers who can become competent employees in the tourism industry. We believe that students demonstrating interest in learning MS Office products, as well as graphics program and Networking/IT will have opportunities for professional employment outside work situated in the service industry alone.
Beyond skills training, our technology program teaches critical thinking and creates spaces for self-directed learning, something sorely missing from typical Cambodian classroom teaching, which is done largely by rote. Students who engage in PLF technology classes are learning the curriculum at their own pace, with teachers on hand whose only purpose is to help the students when they are stuck.
We have become a leader in technology development in northern Cambodia, having built 7 computer labs at PLF projects and spread our innovative curriculum to teachers and labs all over Siem Reap Province.
The first computer lab was installed at Tchey Primary School in 2009. Students who have already graduated from primary school and are enrolled in secondary school can enroll in the classes back at home in their village, which are held before and after school. The solar-powered classroom is equipped with 15 Dell computers and internet service. At Tchey Lab, students can take a wide array of classes, from Robotic Legos to MS Office and Media, including photography and blogging.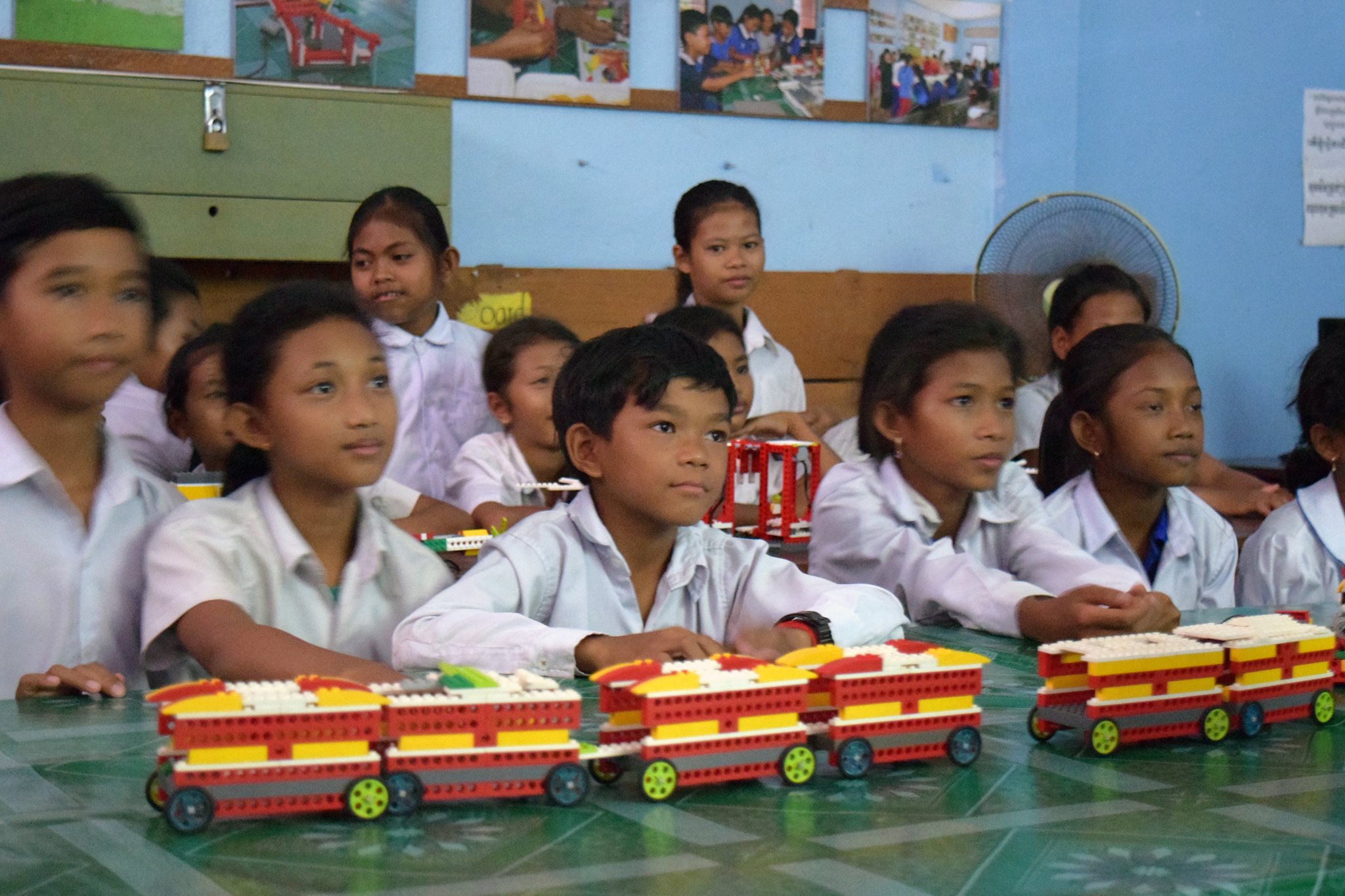 Our second lab was installed in 2010 at PLF offices in Siem Reap and serves our urban high school students and rural teachers. The classes are taught by two teachers, one of whom is our IT Director, and classes go on seven days a week to students as well as to rural teachers, both from PLF projects and other organizations. Those who have collected certificates from this lab have been able to secure meaningful employment with their computer skills after high school. Some of our high school students have done quite well in the course and have continued to study in IT at University. The classroom is equipped with 12 Dell computers, a printer and internet service.
We currently support a total of seven computer labs, having installed four additional labs at The Khnar Village Learning Center, Srayang Dormitory, Khnart Secondary School, and the Siem Reap Girls Dormitory.