Year on year our University scholarship program continues to grow. This is testament to the success of our high school and early years programs. This year PLF took on twenty new University students and placed two more students in Vocational training school. The majority of these students will attend the top Universities in the country in the capital, Phnom Penh.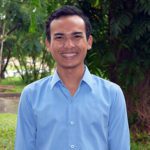 Menghong is studying to be an Engineer at the Institute of Technology Cambodia. He says "I am studying Engineering because this subject is the kind of human resource that Cambodia needs to develop. I want to study engineering because in the future Cambodia needs to develop more. And to develop, you need engineers."
Phallynea is studying Law at the Royal University of Law and Economics. She says, " In the future I want to become a judge because I want to help people and I want to bring transparency to the courtroom."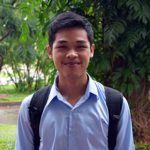 Chen is studying Public Administration in Phnom Penh, he says, "My goal is to become an ambassador or work at an embassy. In my second year I plan to start  working in a government office and begin to make connections to other countries to make stronger international relations for Cambodia."
It's a joy to see our students blossom into such wonderful young adults and become role models for the next generation of PLF students following behind them. In the 2017-18 academic year we have 59 students currently studying in University, 35 of those are studying in Phnom Penh and a further 24 are studying closer to home in Siem Reap. They are the next generation of doctors, lawyers, teachers, engineers, accountants and business leaders, and we're incredibly proud of everything that they've overcome to get to where they are today.