A good friend of the PLF, Sarah O'Brien, is a cellist for Yanni (among other things). The group is out on a US tour at the moment and collecting all manner of toiletries for us as they move from hotel to hotel. These would be of great use if we could get them in our hands. Sarah has asked that we post the tour schedule and if you are living in one of these cities and planning a trip to see us, please contact us so we can connect you to Sarah as they move through your city.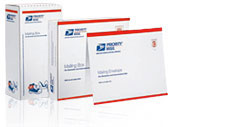 We receive a great many of the things we need in Cambodia by people using a little section of their luggage to "mule it over". This idea is tried and true, not as crazy as it seems on first glance. If you can help, please be in touch!
Even if you're not coming, you could spring for a USPS Priority Mail Large Flat Rate Box which is 12x12x6 (and can weigh up to 20 pounds) for $58.50.  This method also works well, arrives in good order in about 5 days and cheaper than normal shipping.

Tour Dates:
4/20/2011 Orlando, FL
4/22/2011 Greenville, SC
4/23/2011 Atlanta, GA
4/29/2011 Denver, CO
4/30/2011 West Valley City, UT
5/2/2011 Seattle, WA
5/3/2011 Spokane, WA
5/4/2011 Portland, OR
5/6/2011 San Jose, CA
5/7/2011 San Francisco,
5/8/2011 Los Angeles, CA
5/10/2011 Fresno, CA
5/12/2011 Santa Ynez, CA
5/13/2011 San Diego, CA
5/14/2011 Las Vegas, NV
5/15/2011 Glendale, AZ
5/17/2011 El Paso, TX
5/19/2011 Houston, TX
5/20/2011 Grand Prairie, TX
5/21/2011 McAllen, TX
5/22/2011 San Antonio, TX