Khnart Middle School lies near Tchey Primary School and takes in about 1/3 of the Tchey graduates. The school is supported by the Engelstoft Foundation in a very similar model to PLF.
Recently, our two organizations have joined forces to replicate the very successful PLF English and Computer program at Khnart Middle School.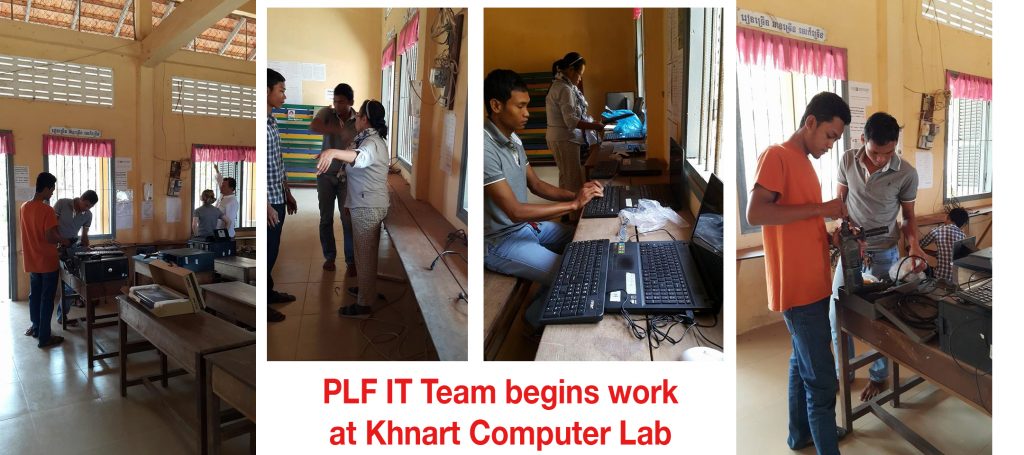 PLF has hired a new English teacher for the project at Khnart.
Last week we moved one teacher from Tchey to Khnart to run the new Computer lab, and then hired a new computer teacher at Tchey,  PLF grad Dieb Tevy.
We're excited beyond words to see the good work of Sotheara Ly moving to PLF's 5th computer lab.