By Travis Thompson
The Ponheary Ly Foundation took a huge step forward in its technology education program as it installed a computer lab at its most remote school, giving students who've never touched a computer access to a world of new information.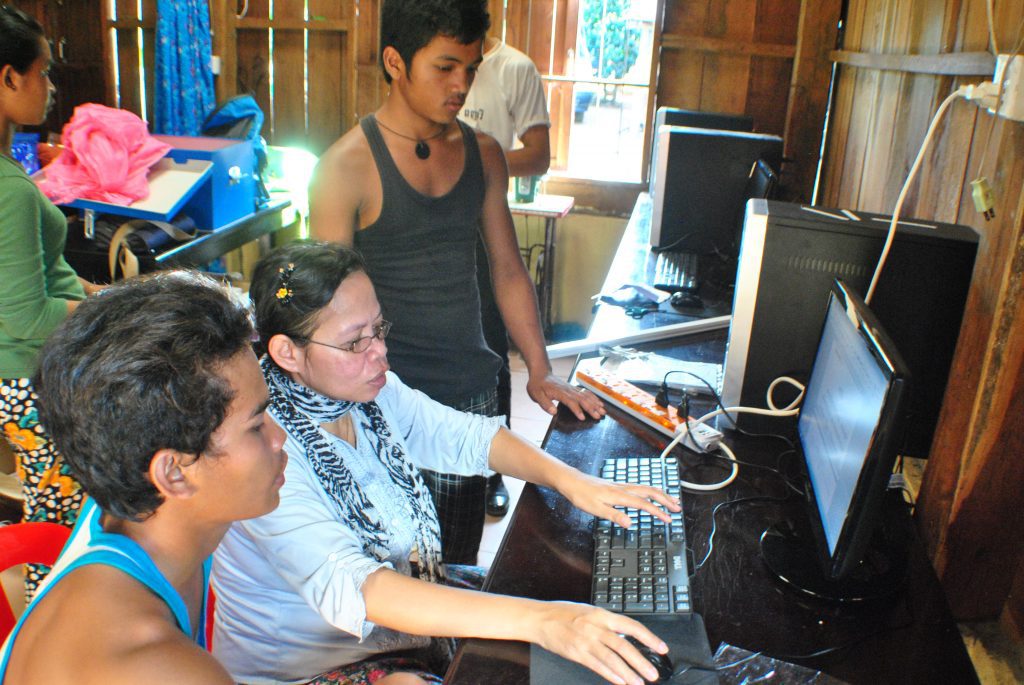 Led by PLF's lead technology teacher, Sotheara Ly, the team installed three new desktop computers in one of the newly finished areas of the dormitory.  Because it's in such a remote area of Preah Vihear Province, the dorm's power is limited to the PLF solar array already at Srayang.  The initial computers will run off that power, but solar power expansions will be needed as PLF plans to add additional computers and tech ed materials in the near future.  The lab will operate the latest available versions of Microsoft Office, media programs and virus protection software.
Our favorite part of the program is that two Srayang students, Dieb and Ravuth (who we've told you about before), will be the dorm's computer teachers.  PLF sponsored Dieb and Ravuth to spend several months in Siem Reap doing intense tech training with Sotheara Ly so that they can teach their peers at Srayang.
PLF believes computer technology education holds the key to futures filled with more job opportunities for Srayang students, like being able to start their own social enterprises in Preah Vihear Province.