By Travis Thompson
A recent university grad just completed an epic 3,500-mile bicycle ride across the United States raising thousands of dollars for Ponheary Ly Foundation.
Adam Pawlikiewicz graduated from William and Mary this year, then wasted no time, hitting the road—a road that took him alone by bicycle from Colorado to Florida in 54 days.  He crossed the map on two wheels passing through ten states: Colorado, Kansas, Missouri, Illinois, Kentucky, Virginia, North Carolina, South Carolina, Georgia and Florida.  When he rolled past his finish line in Florida, he'd traveled a total of 3,535 miles.  He says his longest day was 170 miles and 12 hours long.
Pawlikiewicz says he stayed in churches, fire stations, hostels, motels and even an historical jail.  He also stayed with friends, family, and strangers along the route, maintaining energy by eating peanut butter sandwiches, oatmeal, and spaghetti.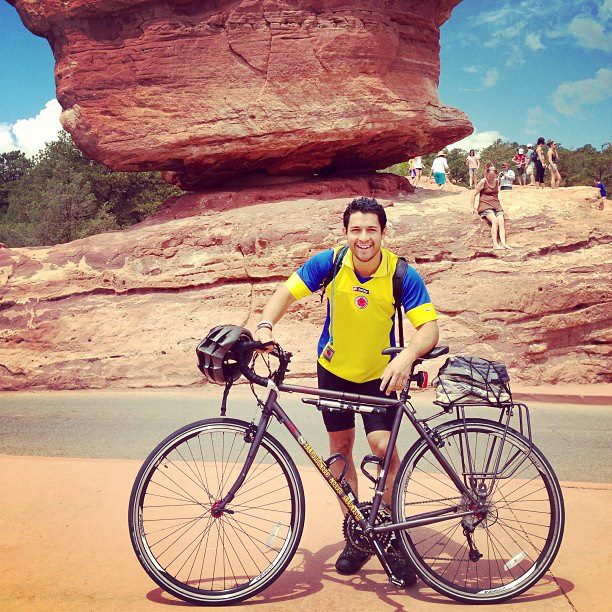 The enormous and inspirational ride started after Pawlikiewicz visited Ponheary Ly Foundation in Siem Reap, Cambodia and saw the work the Foundation was doing to help kids attend public schools in the countryside.
Pawlikiewicz is a great example of how anyone can make a big impact when they put their mind to it.  Visit his page.
It's easy to get started on spreading the word about PLF in your community too.  Check out our online toolkit to get started!
Click below to see a quick video highlighting Pawlikiewicz's journey across the U.S.